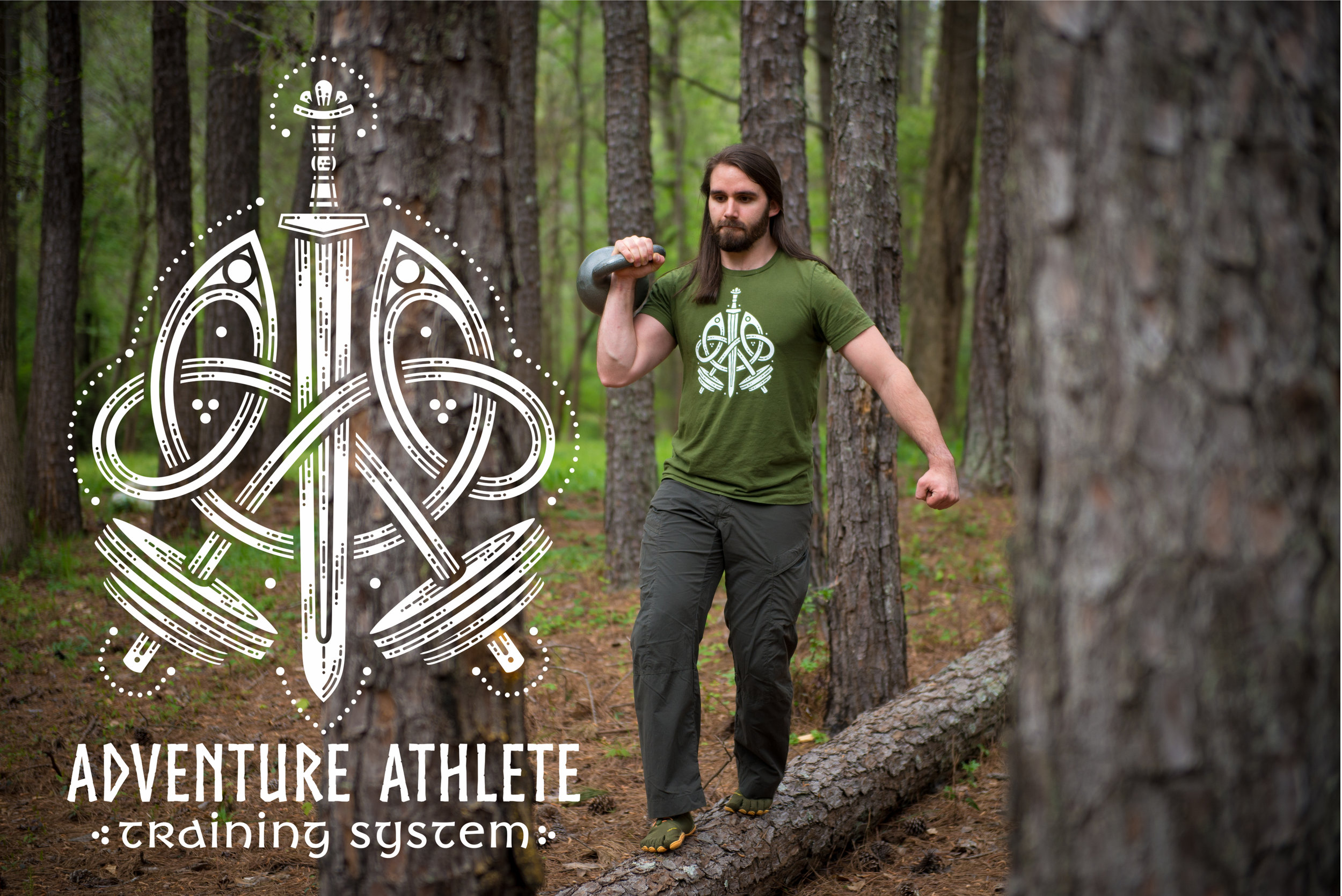 What if you could be an action hero version of yourself?
What if you could lift hundreds of pounds, defend yourself from danger, and easily maneuver over obstacles? What if you could carry a friend in need, move with the agility of an athlete, climb to any height, throw objects powerfully, and sprint through an ever-changing wilderness? These are not childhood dreams — this is your potential.
Our bodies are literally designed for adventure. But in today's society, adventures are few and far between. The modern world encourages passive entertainment, sedentary behavior, and over-stressed work lives. If you hope to prevent injuries, improve your health, and live a life of quality, physical fitness must become a duty, rather than a privilege. We have a duty to ourselves, our families, our community, and our country to be fit and capable citizens.
The Adventure Athlete Training System is the result of years of experience in designing safe, effective, and functional fitness programs for individuals of all ages and ability levels. Through dedicated and progressive physical activity, we can reclaim the vigor, resilience, and adventurous spirit that drove our species to where we stand today. Be healthy to be helpful. Be fit to be fearless.
Exercise is essential to our survival. Exercise is fun and freeing. Exercise armors the body, strengthens the mind, and sharpens the spirit. Forging together the ancient wisdom of our epic past with modern advances in strength and conditioning, The Adventure Athlete Training System can help you become the hero of your own adventure.
Private or Small Group Training
Achieve your goals through individualized exercise programs that optimize your strength, balance, mobility, body composition, and cardiovascular endurance.
Enjoy your workouts by engaging in varied, full-body exercises that change weekly, but progress over time to maximize your physical, mental, and spiritual potential.
Receive unparalleled instruction in exercise technique and athletic movement to prevent injuries, get the most out of your workout, and feel accomplished in your sport or activity.
Training sessions can be completed inside the gym, or outdoors for greater engagement, realistic movement, and nature appreciation.
Experience expertly crafted fitness programs that are designed to meet your goals, match your current fitness level, and progress over time.
Workout anywhere with programs that accommodate any facility or available equipment.
Stay motivated and informed through routine phone or email support on progress, exercise technique, safety, and more!
Schedule Your Training With Brad